MGI Tech Co., Ltd. (MGI) is committed to building core tools and technology in life science through innovation. With a focus on R&D, production and sales of DNA sequencing instruments and reagents supporting life science research, agriculture and healthcare, MGI has become a leader in the production of clinical high-throughput gene sequencers.
With support in over 50 countries world-wide including sales, R&D, production and global training sites MGI has a comprehensive support network for all of its users.
A continuing development of new instruments and technology ensure MGI are ahead of the ever increasing demands and application areas customers are demanding in the Life-science market.
Providing a range of innovative, accurate and cost -effective sequencing solutions and support.
Nextgeneration Sequencers
MGI's DNA sequencing instruments utilize the state-of-the-art core technology called DNBSEQTM. DNBs (DNA nanoballs) are pumped with by the fluidics system and loaded onto a Patterned Array chip. Sequencing primer is then added and hybridized to the adaptor region of the DNB.
Advantages:
Low amplification error rates from DNBs and high density patterned arrays
Improve sequencing accuracy, and have much lower duplication rates in WGS/WES applications
Higher SNP and indel detection accuracy compared to other platforms
Index hopping rate in DNBSEQ platforms is much lower
Independent dual-chip platform. Optional multi-mode throughput

Sample preparation systems - MGISP
Cost effectivity: short time to set up the library, batched sample processing, suitable for small to medium laboratories.
Flexible platform: allows customized workflow development; high expandability
Minimal contamination: laminar flow hood which eliminates external contaminants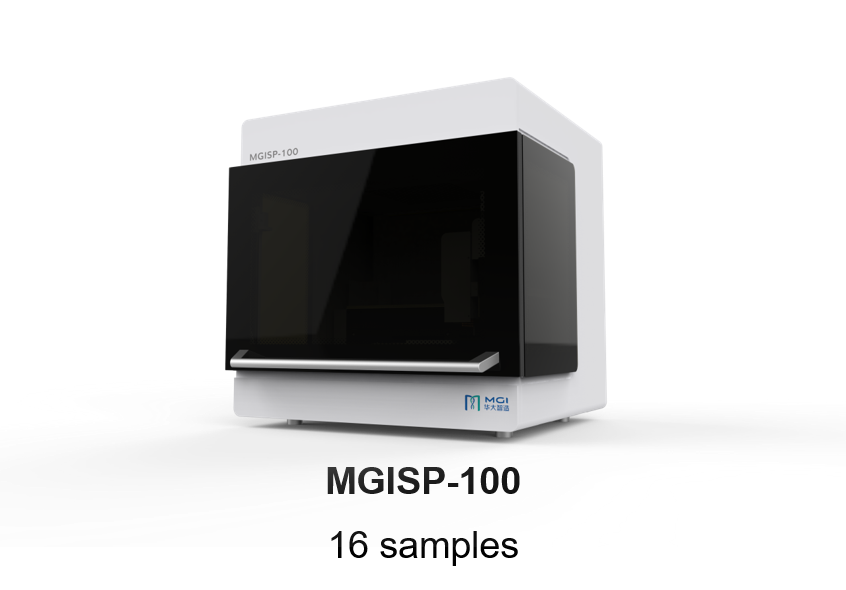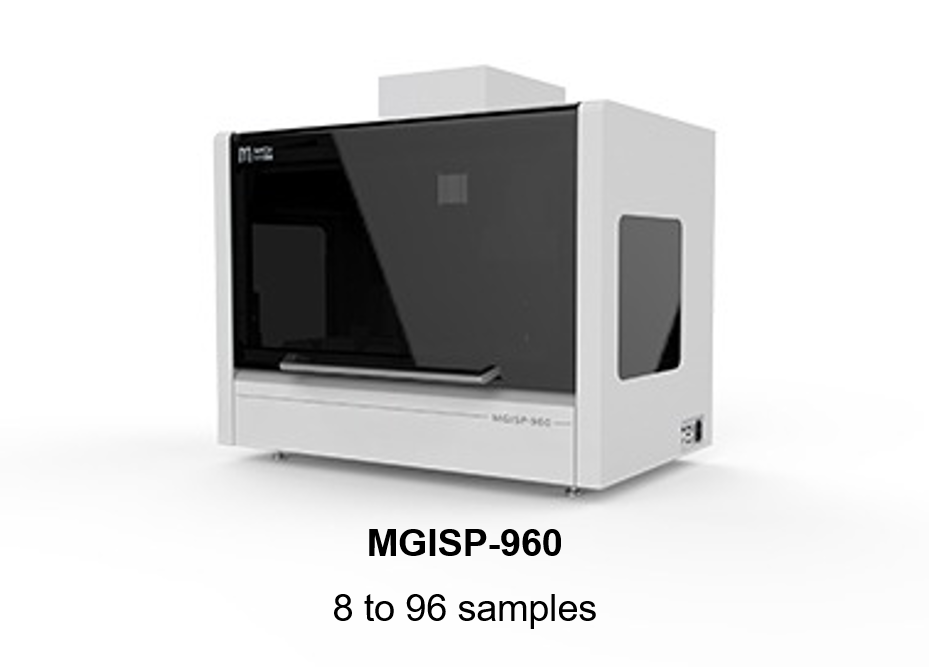 Library preparation kits
MGI provides a broad-range of library preparation kits to meet your applications such as Single Cell Chromosomal Copy Number Variation Detection, Strand-Specific RNA-Seq, RNA-Seq, Transcriptome Seq, Total RNA Seq, IncRNA Seq, Small RNA Seq, WGS, Methylation Sequencing, LFR Sequencing, etc. The kits are compatible with multiple types of samples: FFPE, liquid biopsy, plasma, etc.